[Audio Message] Kingdom Influence By Apostle Michael Orokpo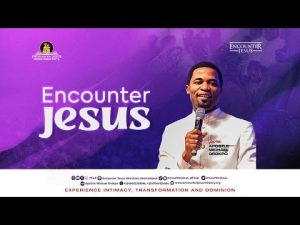 Kingdom influence by Apostle Michael Orokpo was the Sunday 23rd July 2023 sermon. Influence is a heart of every system. It is like colonialism, individual are adopted to live a lifestyle that they are not used to.
In Christianity, we are commanded to influence the earth with the light of the gospel of Christ. The kingdom of God is with men and His intents are to spread it across every human race. This He has done through the death of His son by the cross.
Kingdom influence by Apostle Michael Orokpo was a key sermon to letting the Body of Christ, know the essence of certain positions of life.
Several people enter some particular positions and forget the God that help them that opportunity. Our being in any establishment of place is to help the kingdom come through rightoues living.
Click on the links below to download the audio message on kingdom influence by Apostle Michael Orokpo.
Download Here
Click on the links below to download the following recommended audio sermons: