[Audio Mp3] Discerning Of Spirit By Apostle Arome Osayi Download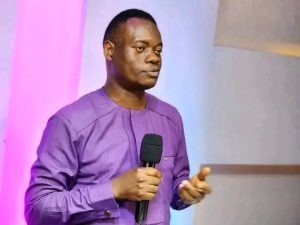 Discerning of Spirit by Apostle Arome Osayi was an audio message that revealed several ways we can deduce or know the spirit that people operate with. Discernment is one of the critical gifts that every Believer should have to walk worthy of his or her journey on Earth.
This is because of the deception of the wicked one, planning to deceive the whole world with passion and lust that will cut off from their eternal ordination. Several spirits receive a man and these spirits are in a man whom we meet every day.
If you do not have the gift of discernment or spirit of discernment,  you will be received and walk in error. Discerning the Spirit by Apostle Arome Osayi is a message that teaches ways to learn how to discern the Spirit and be safe. To discern,  you must know the word of God and have a prayer life that sharpens your spiritual sensitivity. Click now on the link to download the audio message on discerning the Spirit by Apostle Arome Osayi.
Download Here
Recommended sermons for you to download,  click on the links below to download.