Download Intensifying Prayer Force Part 2 By Pastor Paul Enenche mp3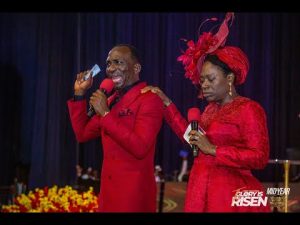 Intensifying Prayer Force by Pastor Paul Enenche was the sermon for the 31st July 2023 Sunday service. It was a continuation of the previous sermon on intensifying Prayer Force part one.
Prayer is a force that moves the hand of God to do wonders on Earth. It's also an instrument of warfare to dismantle the forces of darkness. You can learn how to intensify your prayers, your prayer fire, and your altar for maximum productivity.
Click on the links below to download all messages on Intensifying Prayer Force Part 2 by Pastor Paul Enenche and also part one of Intensifying Prayer Force by Dr. Paul Enenche.
Download Intensifying Prayer Force part one  By Pastor Paul Enenche
The file below is the prayer and declarations.
Download Here
Download the sermon audio file here
Click on the links below to download the following recommended audio messages: