Download Secrets of Divine Lifting By Apostle Michael Orokpo mp3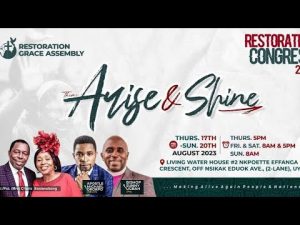 The secrets of divine lifting by Apostle Michael Orokpo was one the audio messages he preached in a conference in August,  2023. There are ways that one can be lifted, although the ways are found in the word of God.
This is because lifting that is not by God and His ways are not considered honorable.  The secrets of lifting can be from humility,  Grace,  mercy, obedience to God' a word.
There is a secret you need to know about lifting.  The Bible says submit yourselves under the mighty hand of God and in due season,  He will lift you.  Humility and submission to God is a major secret to lifting.  You can know more by listening to the audio sermon on the secrets of divine lifting by Apostle Michael Orokpo. Click on the link to below to download the audio file.
The following audio sermons below are listed as recommendation to you to check out for your edification.