Download Spiritual Laws for Relevance By Apostle Michael Orokpo (1-3)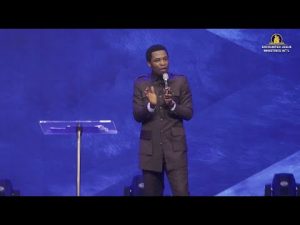 Spiritual laws for relevance by Michael Orokpo is a message that elaborate how someone can be useful to his generation for God. Relevance is being valuable in any location or assignment.
One who wants to be relevant to system does things to keep himself or herself in check. This is where the laws or principles of relevance comes into play.
Consecration is one of the spiritual laws for relevance. This is because you must be dedicated unto God so that He can will His counsels and life to you. Self discipline is another law of relevance. One who can not discipline himself or herself can not control life matters. The Bible says that no soldier entangles himself with the affairs of the civilians.
Click on the link to the download the audio messages on the spiritual laws for relevance by Apostle Michael Orokpo part 1, 2 & 3.
Download All Apostle Michael Orokpo Messages 2023
Click on the links below to download the following recommended audio messages