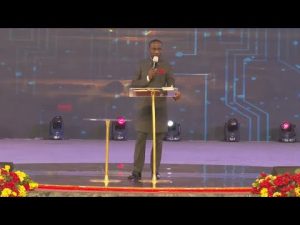 The blessing of the word of God by Dr Paul Enenche part 1&2  was the first Sunday sermon in the month of September 2023. Arise and shine for your light has come.
The word of God is the guiding principles of life. There are countless blessings that pertains to life and destiny in the scriptures.
The blessing of God makes one rich and adds no sorrow,  that is how the blessing from the word of God is. You are missing out from God's blessing if you are not obeying the word of God. God's blessings are inherited when you obey His word.
Click on the link to download the audio messages on the blessing of the word of the Lord by Dr Paul Enenche (1&2).
Click on the link below to download the following recommended audio messages for you.