[Audio Message] Commanding Total Victory By Apostle Joshua Salman Mp3 Download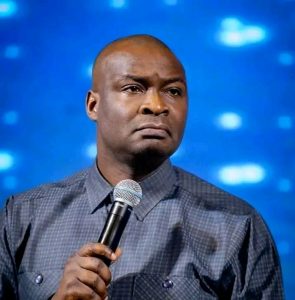 Commanding total victory by Apostle Joshua Salman was a message preached on 21th May,  2023. The highlights of the sermon commanding total victory by Apostle Joshua Salman are stated below.
The believer's victory will only manifest through understanding and engaging with the various systems of the kingdom.
A victorious life in Christ is your destiny, but there is a call to explore other dimensions that have not yet become your personal experience, in order to produce this wholesome victory.
Believers must find the keys, laws and systems that lead to triumph in all aspects of life.
The holistic systems of the Kingdom include the following:
1. Prayer: Designed to help men make contact with God.
2. Speaking (confessing) and studying of The Word.
3. Mental transformation
4. Character
5. Diligence (excellence in your career, job or field of endeavour).
6. The Anointing
7. Patience
8. Mentorship
Three Key Areas of Focus for a Believer's Victory
1. Spiritual health – Inclusive of your relationship with God. (Mathew 22:38-40, Romans 8:35-38)
_
You must seek and love the Lord beyond and above anything.
2. Personal needs. (Proverbs 18:1)
_
Having your personal needs met is the antidote to depression and frustration, thereby providing you with the stability to serve God.
As a believer, actively pursue ways to overcome limitations in your life and strive for growth.
Exercise control over elementary forces (such as social media) and exhibit discipline in acquiring knowledge and improving areas of weakness.
Click on the link below to download the audio message on commanding total victory by Apostle Joshua Salman.
Download Here
Recommended sermons for you today