Download The Profit of Faith By Dr Paul Enenche (1&2) mp3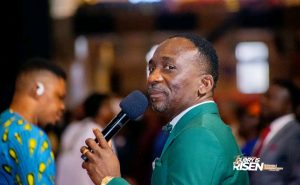 The Profit of Faith by Dr Paul Enenche part 1 and 2 revealed the things you will enjoy by having faith in God. Faith is the substance of things hoped for and evidence of things not seen.
The biggest of Faith is how can we profit from having faith. Seeing that without faith it is impossible to please God. And all things that must be received from Christ must be from faith in Him. The beauty of Christianity is the immutability of God's word and His provisions in the person of Christ to us.
The profit of Faith is a spiritual thing, not canal things. This is because spiritual things are spiritually discerned. The message titled the profit of Faith by Dr Paul Enenche Part 1&2 unveiled a lot about the profit of Faith.
Faith in God and Christ is your riches of life. God has freely given us all things even His promises, so that through the comfort of the scriptures by faith will access them. Click on the link below to download the audio messages on the Profit of Faith by Dr. Paul Enenche.
Recommended sermons for you