[Audio Mp3] Dominating By Light By Pastor Paul Enenche Message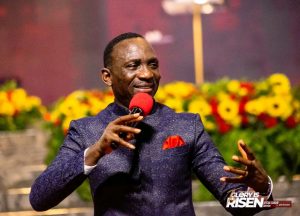 Dominating By Light By Pastor Paul Enenche was the day 1 evening session message of May 2023 destiny recovery convention. Dominating(Ruling) by Ligh by Dr Paul Enenche mp3 vividly outlined how Believers can dominate by Light.
Believers are the light of the world,  Mathew 5:14-16. By our design as light,  we are meant to be placed on the hills so that we can shine to our world.   We are not designed as light to be hidden but to give light and the knowledge of God to the world even as the water covers the seas.
The light which Christ proclaimed us was because of His life which He gave us as we entered the world.  So that life turned to be a light and that light shines in darkness and darkness does not understand it.  Our light spreads across every sphere spreading the knowledge and kingdom of God to everyone.  We rule and reign by Light.
To know how to reign or rule by Light, click on the link below to download the audio message on dominating by light by Dr Paul Enenche during the May 2023 Destiny recovery convention.
Download Here
Click on the link below to download the following recommended  audio sermons below