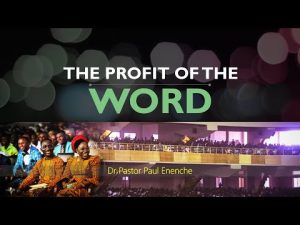 The profit of the word of God by Dr Paul Enenche was a part two series sermon on the Sunday 10th September 2023. The word of God has great profits.
This sermons teaches you how to use the word of God for your righteous profit. Studying and applying the word of God to your life is much profitable. Dr Paul Enenche explained several profits that a Believer can enjoy.
Click on the link to download the audio  message on the profit of the Word of God by Dr Paul Enenche.
Monthly theme: Your light has come through Godly character.
Subscribe to our Youtube Chann and Watch our Vidoes
Follow and like us on Facebook here
Recommended sermons for you to check out.